I made a wordcount calendar. I'm not typing 1,667 words a day, because sometimes I don't have that much time, and sometimes I have way much more time than that. So I customized my own calendar. I have 8,250 words of leeway, in case some days I just can't do it. This ate up about two hours of my day, because I kept playing with colors. This is the printable version.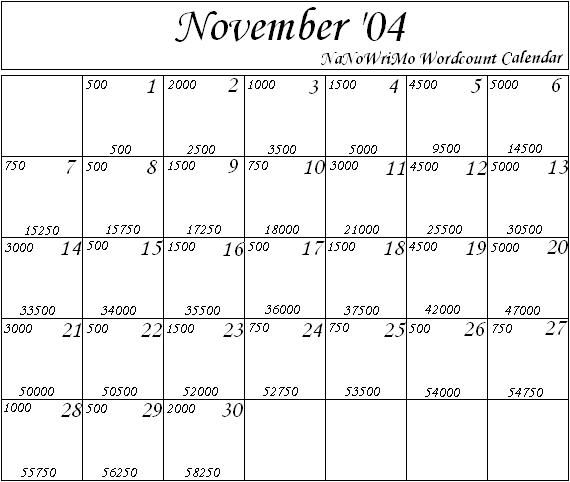 November starts tomorrow, and I think I'm ready for it. I even made a plot outline, sort of. But I did figure out a way to connect villian #1 and villian #2. I'm not staying up until midnight (only 2 hours and 45 minutes left), because I'll be tired, and I'm not getting up early, for that same reason. I'll write during calculus. And astronomy. I should be able to get quite a few words down in astronomy. Anyway.

Now I'm off to read No Plot? No Problem!